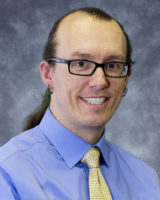 Director of Center Operations
gforte@albany.edu
Gaetano Forte is the Director of Operations at CHWS and has focused on health workforce research since 1998. As Director of Operations, Mr. Forte oversees all research projects at the Center, working with the project directors to ensure that research is conducted at the highest level of quality, in a timely manner, and in accordance with the agreements between CHWS and its funders.
Mr. Forte brings strong quantitative skills to CHWS, as well as extensive experience in the development and use of models to study complex systems and processes. His specific modeling experience includes health workforce supply and demand projections for the U.S., New York, New Jersey, Michigan, and California, among several other states.
Although his research background is in quantitative analysis, Mr. Forte has a thorough understanding of policy and the ability to draw out the policy implications of the results in his work. He also has the invaluable ability to translate large amounts of data into tables, charts, and maps that reveal important insights to planners and policy makers. He is a skilled writer – transforming complex ideas and technical information into comprehensible, layman's terms.